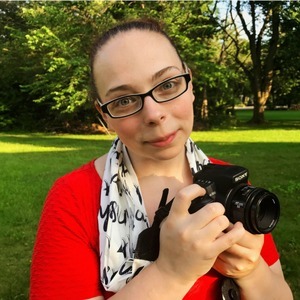 Kristin Tweedale
Co-Host of Crafty Ass Female
Kristin started scrapbooking as a teenager. What started out as a high school project (for her sophomore English class), turned into a lifelong love and passion. As someone who loved taking pictures and had an abnormal fetish for pretty paper and colorful office supplies, scrapbooking became a natural creative outlet.
To find out more about Kristin, go to rukristin.com/blog/about-me/
Kristin Tweedale has hosted 179 Episodes.
December 15th, 2017 | 1 hr 10 secs

Find out more about Kristin Tweedale, rukristin: Feminist Scrapbooker and the Awesome Ladies Project.

December 15th, 2017 | 1 hr 15 mins

amanda, personal diary

Amanda Zampelli shares her life with you.

December 13th, 2017 | 15 mins 57 secs

amanda zampelli, craftyassfemale, kelly purkey, kristin tweedale, rukristin

Welcome to the Crafty Ass Female podcasts. Meet your hosts Amanda Zampelli and Kristin Tweedale as they tell you a little about themselves, the show and everything else.